Assalammualaikum and Hai .
Teacher's Day is one of the memorable days .Actually ,Teachers's Day are intended to be special days for the appreciation of teachers and many include celebrations to honour them for their special contributions in a particular field area .Malaysian celebrates Teacher's Day on 16 May every year .Different countries have different date to celebrate this special day .It would be celebrated by all teachers around the world .On the day ,the students would celebrate them with many fun activities .Some students tend to give physical things such as flowers or cards .It is enough for the students to wish .But for certain teachers ,they want their students to get good and best results .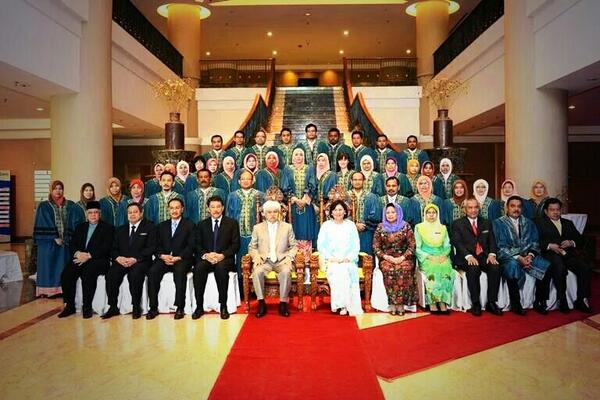 In the picture ,there are all my teachers .They are so great .Full with hope and passion in teaching us .Just to make us sucess in future .No words could describe them .
The tearchers that taught me .
Cikgu Nasirah
Madam Lim
Cikgu Norezal
Ustaz Afezan
Ustazah Nareha
Cikgu Suriani
Cikgu Zaiton
Bonda Aini
Cikgu Jennyta
Cikgu Razi
Cikgu Airin
Ustazah Samsiah .
Cikgu Azman .
Terima Kasih Cikgu .Maafkan Kami Cikgu .Doakan Kejayaan Kami Cikgu .